Long time no talk, so sorry for my laziness. But continuing from my last post my exam went well, very pleased with my mark - hopefully I do just as good on my final - fingers crossed!
Today I went glasses hunting and had a little bit too much fun playing with these sunnies.
Then headed to The Bay and picked up these shoes from Topshop, couldn't resist the price! They were on clearance with an extra 30% off so I payed roughly $40 from $110. Very pleased :D My mother thinks they're cray and weird - definitely not for everyone but I am in love.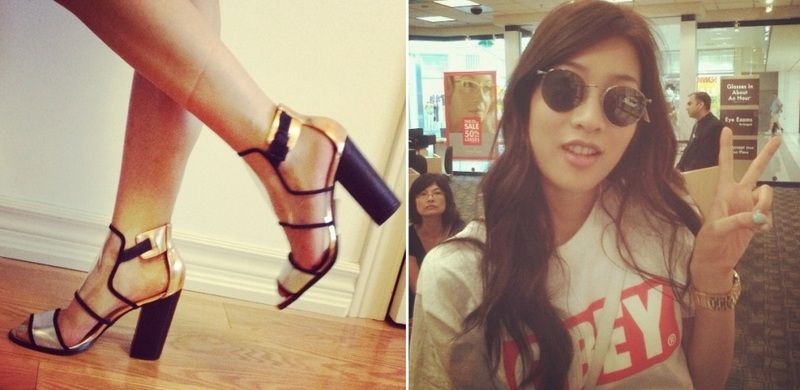 Hope everyone had a lovely day
/T-Shirt Urbanoutfitters/